THIRTEENTH BRIDGE
Creating a Brand for a Games Studio Out to Cross Barriers
Thirteenth Bridge is a video games studio with a passion for recreating that nostalgic feeling for the games they grew up with, while also bringing something entirely new. Based in Portland, OR, their debut mobile game, Run the Court, is set to release at the end of this year.
THE CHALLENGE
Help create a brand for a new e-sports games studio, portraying professionalism to investors and partners while still feeling relevant to the gaming community and the founders' stories.
THE SOLUTION
First, we brought the 13th Bridge brand to life by building the brand identity with an iconic and timeless logo. Then, we created a website and produced a hype video that would get their audience excited about the flagship game.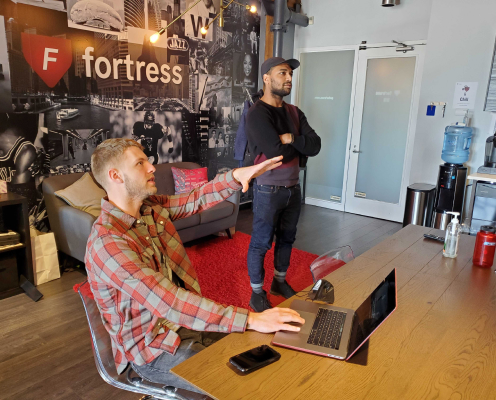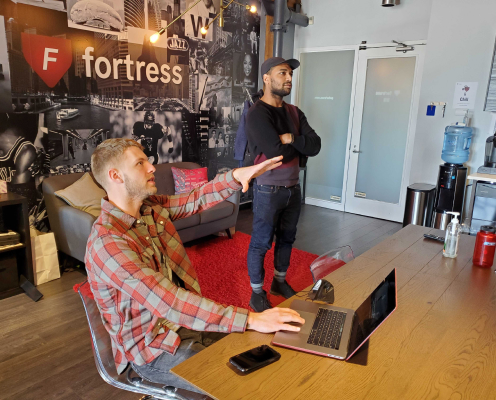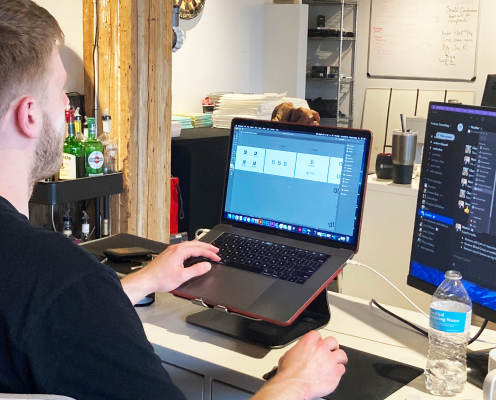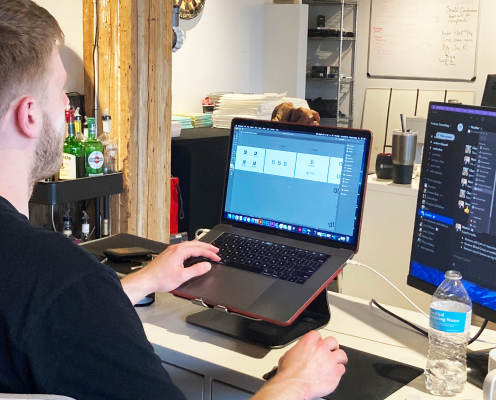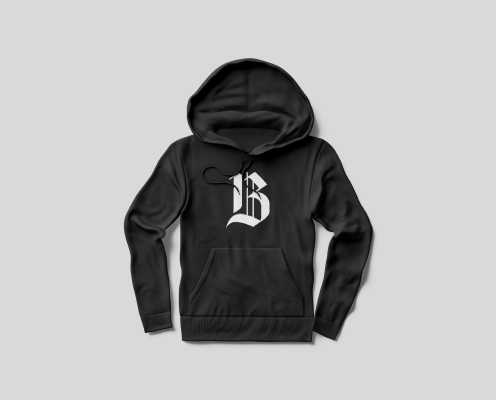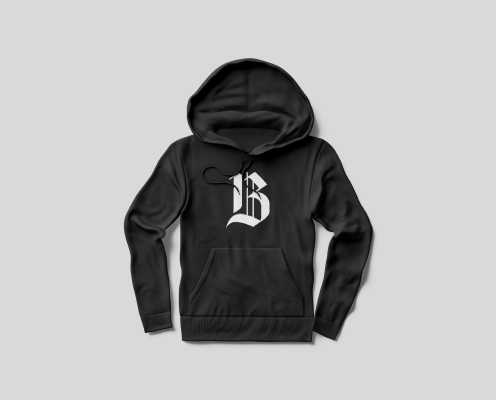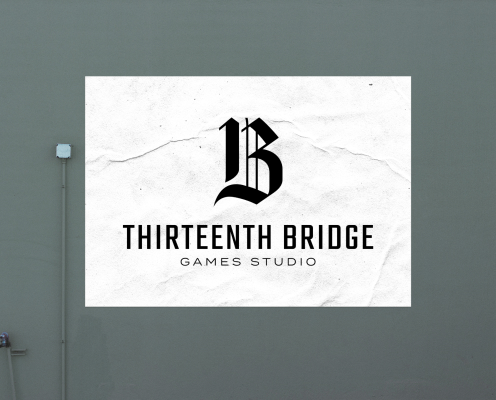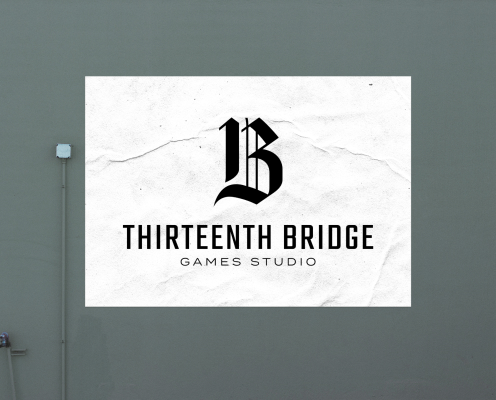 SIZZLE REEL
We created a sizzle reel to showcase 13th Bridge to tease their upcoming arcade stye game "Run The Court."

TELLING THE STORY
Founders Hemingway and Ryan share a passion for both classic, arcade-style games and basketball, so they came together to create a game that combined the two. Their story is what makes Thirteenth Bridge stand out in the crowd, so we built a website that would do the same.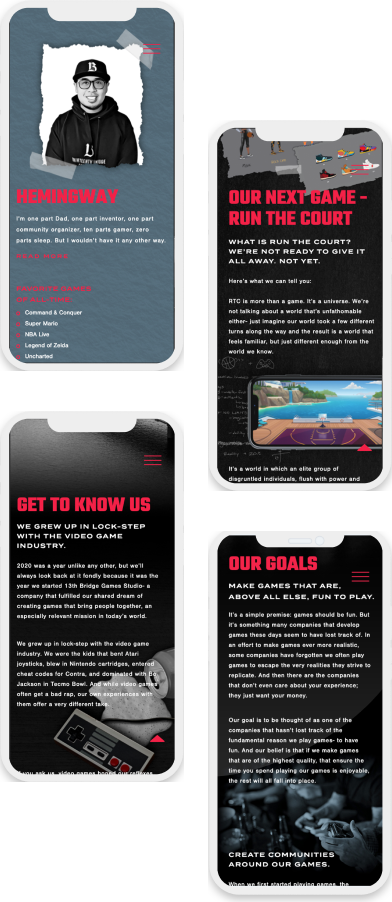 MOBILE RESPONSIVENESS
With a mobile game on deck, mobile responsiveness was crucial for the Thirteenth Bridge website. Whether you're viewing it on cell phone or desktop, the brand and its story come through strong with a great user experience.