Web Builder vs Web Designer/Developer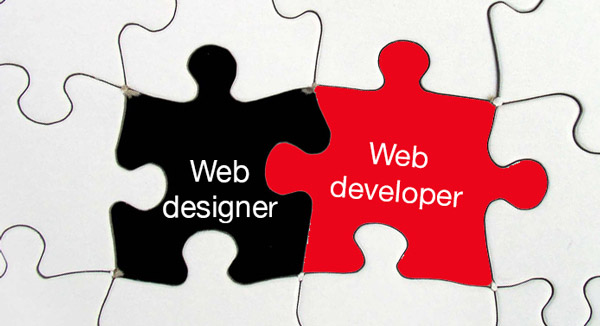 If you're looking to create a website for your personal or professional life, you know there are several options out there to build your site. But building websites usually comes down to two categories: working with web builders or working with web designers and developers. But what's the difference between two?


Web builders, or online content management systems, are inexpensive tools that build websites without having to edit any coding manually. Users don't need to have any special programming skills and can use these tools to build their sites themselves. Web builders have several different types of templates, drag and drop features to load content and editing capabilities to change colors, images and text. The advantages of web builders include not having to purchase, install or update any type of software on your computer, having both web building and hosting services offered by the same provider, and being able to work on your site from anywhere without knowing how to code. Sound too good to be true? It is. Although the advantages can cover the basics (and at a cheap price), there is truth to the saying, "You get what you pay for."
For starters, lots of other businesses and competitors could be using the same template you're using which means your site won't stand out as much. On the same note, you're very limited in how much you can customize your site with cookie cutter templates so your brand might not be reflected as well as it could be. Other issues more on the technical side include some templates not being search engine friendly or not working on all browsers, which can be bad for business. Although it may be a cheaper option than working with web designers and developers, what you see with web builders is what you get. No more, no less.
On the other hand, web designers and developers create the visual layout and functions of a website on a customized level. Designers focus on the artistic side of the site (visual) and developers focus on the way the site works (functionality). It's essentially two jobs that are usually performed by two different people, but there are some individuals who have both skillsets. Although working with web designers and developers can be time consuming and pricey, you get what you pay for (but this time in a good way).
Designers and developers are able to create unique designs and features that accurately represent your company's brand and are hard to come by in web builder templates. When working with web designers and developers, the sky is the limit with whatever specifications or requirements customers have about the look and operation of their site. Web developers build customized sites to achieve the best user experience possible, to be search engine friendly and work across all browser types. In essence, you get a functional website that looks like no other. You aren't limited in flexibility, structure and changes to your site. If you ever need web support for any issues you may come across, the designers and developers you worked with are real people who will be there for you.
Although web builders may sound like a good option because they serve basic website needs at a cheap price, a custom designed website is the better option in the long run because they create established brands. Customized sites guarantee user friendliness, search engine optimization and most importantly align online and offline branding needs, which makes for a good overall website and branding experience.