Apple Watch: Necessary or Needless
Laptops. Smartphones. Tablets. Now watches.
With the release of the Apple Watch six and a half weeks back, our office decided to do an experiment: Buy the smart watch, have employees test it out and report back their impressions of it. As Apple users, Aubin (design), Joel (management), Sam (business development) and I (project management) were excited to test out the new product, especially since we all have iPhones. And since we have different roles here, we thought it would be interesting to see each other's opinions on it. It was a fun trial run, but surprisingly we all came to the same conclusion: The watch was a great gadget with some very cool features, but it wasn't an essential purchase.


There were some awesome aspects with the Apple Watch. For starters, the packaging was beautiful. It had the classic Apple packing: a sleek, white box with soft suede on the top to protect the device and other contents (including a second watch band for Apple Watch wearers with smaller wrists—good one, Apple). A nice touch after pairing your phone with the watch was not having to initially download a bunch of apps. The watch takes the apps that are currently on your phone and automatically adds them to its interface if there is a watch version available. (FYI Facebook is currently not available on the Apple Watch.)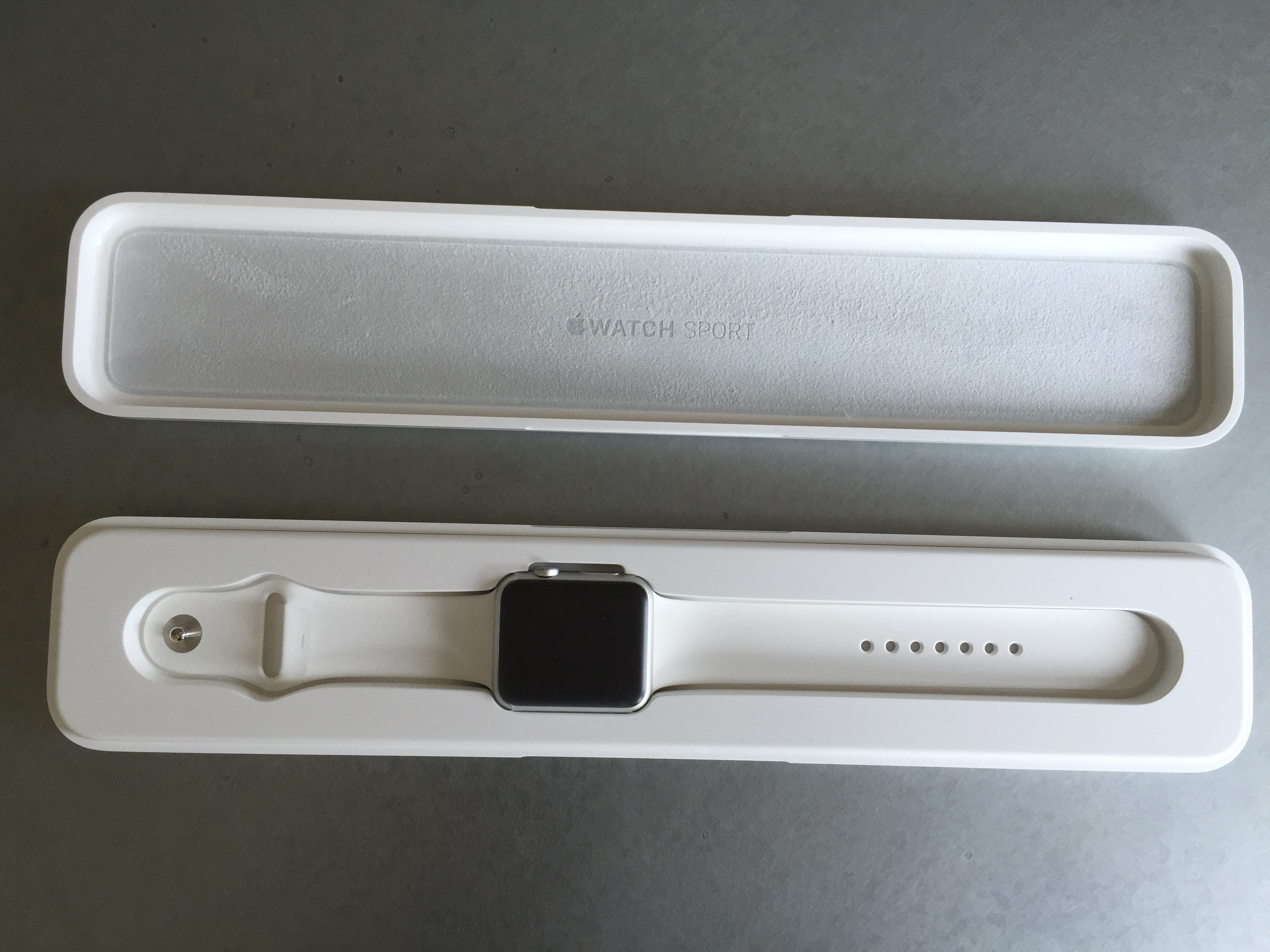 But we each had a variety of experiences when pairing the device to our phones. It went from downright easy for some to downright impossible for others. "How can that be?" you might ask. For Sam and myself, it was an extremely easy set up. The watch instructions were clear and the Apple Watch app on the iPhone helped navigate the process efficiently. Joel's experience was more difficult since he kept having to reenter his Apple ID, and the first calls he made and messages he sent all failed on top of other problems. He eventually found out the email address he used to order the watch wasn't his iTunes account so the device wasn't functioning properly because it was trying to verify the non-iTunes email address. Once he got on the iCloud site and fixed it, everything worked nicely.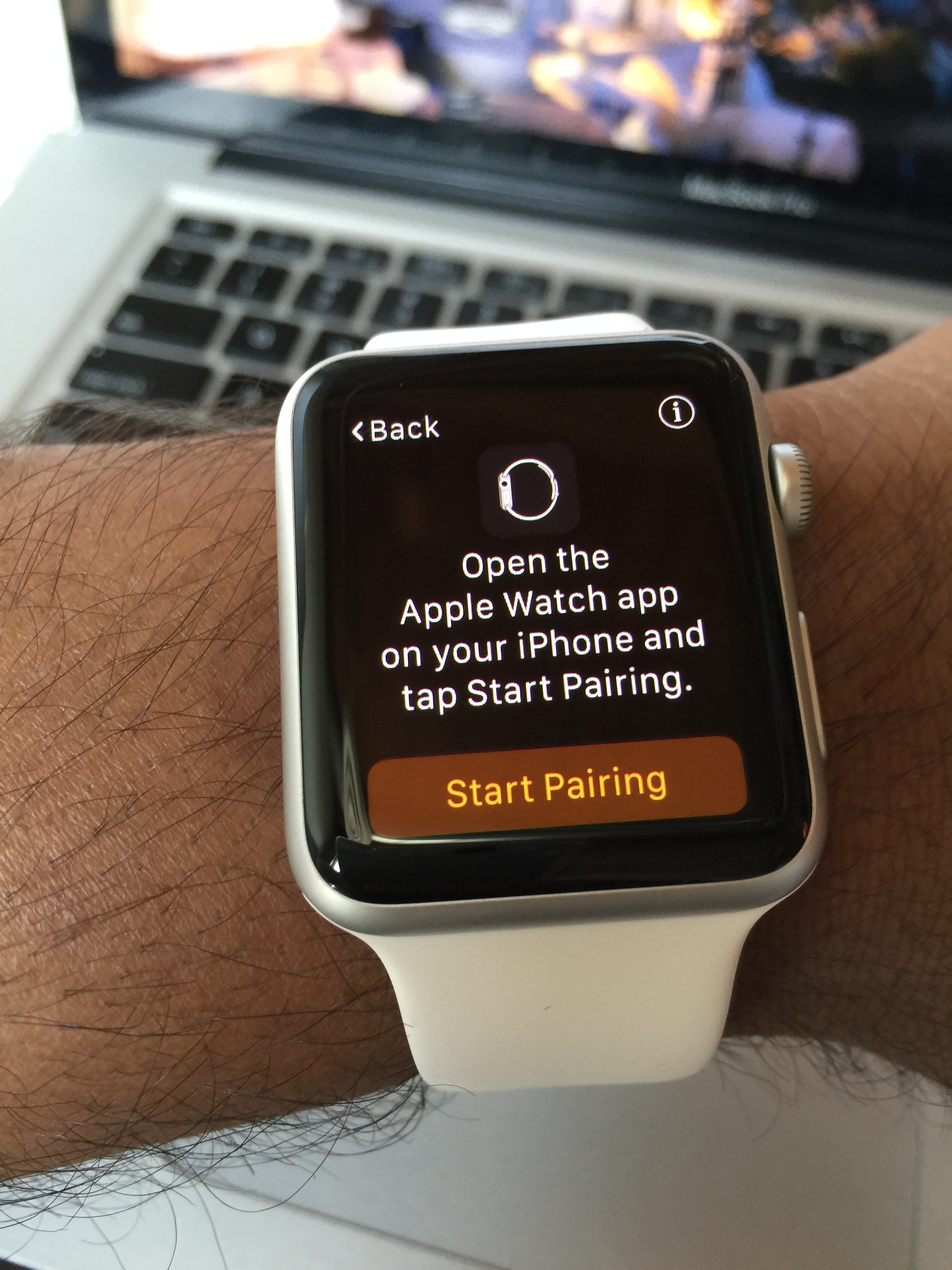 Aubin had the worst experience. His phone wouldn't pair with the watch. He found out that the watch only paired with the latest software on the iPhone so he updated his phone to get the Apple Watch app, except it still didn't show up after the update. After 10 minutes of frustration, it was discovered that the watch could only pair with an iPhone 5 or higher…. And he had a 4. In short, Aubin couldn't test it. It was a bummer and an annoyance since it was clear the phone's software had to be updated but was vague on which phone you could use with the watch. Strike one, Apple.
Back to the pluses though. Joel, Sam and I agreed controlling music on our phones remotely was great. It was nice not having to pull your phone out to change songs while doing other things like working out or taking the bus. Siri worked well in place of a keyboard for texting, finding locations, etc. Battery life was great on the watch. It only had to be charged every other day and didn't drain the iPhone's battery as much as we thought it would. The fitness functions were equally impressive. The watch was able to monitor and track your heart rate since it fits on your wrist, and it had an activity component that told you to get up and moving, counted how many steps you took and tracked how many calories you burned. Talking to someone on the watch was similar to speakerphone on the iPhone. You could keep it at arm's length, not speaking directly into the watch, and still be heard clearly. Some other nice features included the simplicity of ordering an Uber and the ability to customize the watch face to your preferences.
Two big cons we saw however were size and email. Having a smart watch with touchscreen capabilities can be difficult to use since a watch's face is small. We opted for the 42 millimeter face (the bigger size) and would still say that items were hard to click. We couldn't imagine using the smaller version. It was hard to click the right app at times since they were so tiny on the watch. You could use the watch dial to zoom in and make the apps bigger which was nice, but I have little hands and it was still difficult. If they were bigger, that could be an irritating problem and that was the case for Joel and Sam. Checking email was also annoying. For starters, it didn't alert you when you got new mail and, although some messages came through like threads between friends for example, scheduled bills, weekly updates and other messages weren't available to view on the Apple Watch which was frustrating. Strikes two and three.
The Apple Watch, in our opinion, is essentially about two things: notifications and activity tracking. The main advantages of the Apple Watch are getting notified about important messages/not having to pull out your phone to check updates and monitoring how active you are. It's essentially an extension of your iPhone so you could potentially be less distracted if you're looking at alerts on your watch instead of looking at your phone. BUT if you wanted to do more than just be notified, the apps on the watch are very limited in their capability. They mostly serve to check updates and operate your phone's functions (music, text, camera, etc.) remotely.
Although the Apple Watch was really fun to test out, none of us felt the way we did when we first got our iPhones. Our iPhones went from cool smartphones to essential devices. If any of our phones broke or we forgot them at home when going to work, we all agreed that it felt like we were disconnected from the world or that a part of us was missing. In other words, we had (and still have) the I-can't-live-without-it feeling when it comes to our iPhones. With the watch, it's an amazing product but the essential need  wasn't there for any us. Good effort, Apple. But we can live without the Apple Watch.
Apple Watch PROS and CONS
PROS
♦ Easy pairing with iPhone (IF you have the 5 or higher with the lastest update to get the Apple Watch app)
♦ Activity tracking
♦ Siri for texting
♦ Talking through watch is clear (similar to speakerphone on iPhone)
♦ Controlling music
♦ Extra watch band (for small wrist users)
♦ Customized face options
♦ Some apps are very intuitive and make life easier, like ordering an Uber
CONS
♦ Must have iPhone 5 or higher with the iOS 8 update to use Apple Watch
♦ Face too small as a touchscreen
♦ Email functions are limited
♦ Apps are very restricted in their capabilities
♦ No Facebook